1. New Investment Security List [Beta] - Easily search for securities across all exchanges, with the ability to display only fund securities with unit balances, and a new feature to add asset allocation for all securities (including System securities).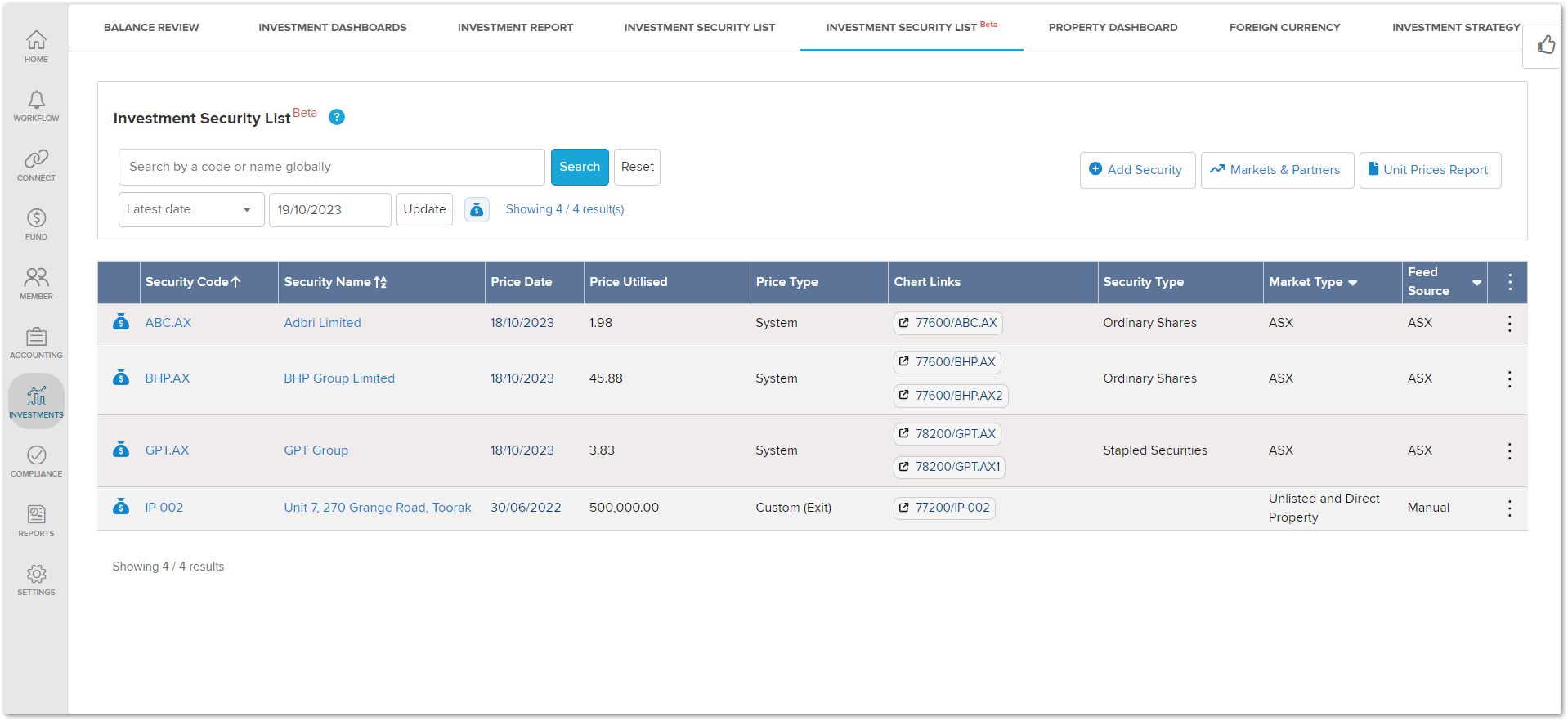 2. Workflow - A more efficient way to track Workflow within Simple Fund 360 and Simple Invest 360 has been released.
3. Division 7A Loans - There is now a banner linked to a set of courses provided by Tax Nuggets, to provide clarity over Division 7A Loans and their treatment.


Evans Wrap Feed - Transaction type identification has been improved.
Praemium Wrap Feed - Foreign Currency transactions have been improved.
Macquarie ESI Bank Feed - Corrected an issue where the feed status displayed incorrectly when switching feeds from the BGL Bank Data Service.
PAYG Lodgements - Corrected the lodgement status issue occurring when adjustments were made after validating lump sum / income stream forms.
Reports - Now displays an error when a Member Statement & Consolidated / Members Summary Reports are generated with more than one financial year selected.
Reports - Updated the wording in the Independence and Quality Control section of the SMSF Audit Report from Standard ASQC1 to ASQM 1.
TBAR Management - Cap Indexation events occurring when TBAR Opening Balances are triggered now display on the Transfer Balance Account Summary Report.
Investments - Fixed an issue causing the Investment Performance Simple Deitz Report to fail generating.
Digital Signing - Fixed an issue with the alignment of the FuseSign signing field for digitally signed documents.
Period Compliance - Fixed an issue where period compliance was not processing correctly when segments were set for 1 day.