Support Query
---
How do I get both directors of a corporate trustee to appear as signatories on the trustee declaration document?
Solution
---
The two directors will need to be attached to the corporate trustee in the Fund Relationships screen.
| | |
| --- | --- |
| From the Main Toolbar, go to Fund. | |
| Select Fund relationships from the list. | |
SF360 Contacts previously added or migrated will appear under the Contacts List. If a Contact does not yet exist in the Contacts screen, simply select Add New Company or Add New Person.
See our How to setup a Corporate Trustee in Simple Fund 360 for assistance with setting up a Corporate Trustee.
The Advanced Training Fund has a Corporate Trustee. The following steps will go through setting up the Corporate Trustee:
1. From the Contacts List, Drag & Drop the Corporate Trustee to the trustee relationship section.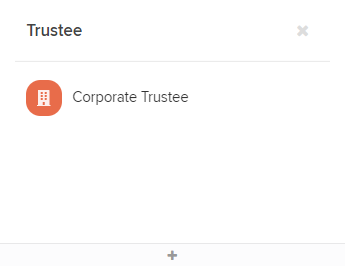 2. With your cursor select Edit the Corporate Trustee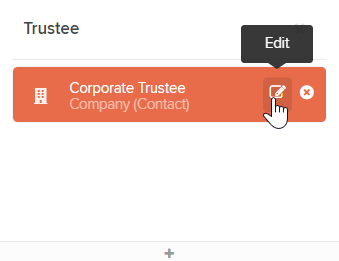 3. Select the Relationships tab.

4. Select the + icon at the bottom of the Director box to add a contact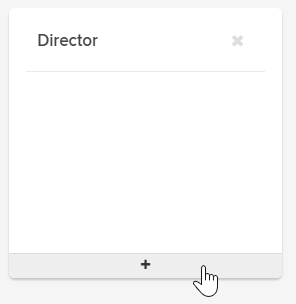 4. Setup John Jones as a director of the Company by locating him in the contact list. Once located, click the contact to add.

Repeat steps 3 and 4 to add Mary Jones as a director to the Corporate Trustee contact .
5. Once complete, select Save.
6. Set up the remaining relationships.
Individual Trustees
---
For individual trustees to appear on the declaration for signing, ensure each trustee has been added to the Trustee section of the Fund Relationships screen.