---
| | |
| --- | --- |
| From the Main Toolbar, go to Investments. | |
| Select Investment Dashboards from the list. | |
Welcome to Investment Dashboards
---
The Investment Dashboard provides real-time investment information including:
Investment Strategy Comparison (indicating if current holdings are within the strategy range)
Value of each investment category
Actual Investment Allocation for a selected period
Investment Performance
The date range can be customised to look at a particular period.

This information is accessible from anywhere, anytime, and on any device.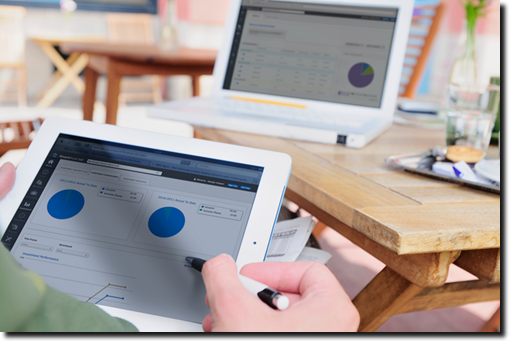 Investment Performance
---
Monitor the value of all the fund's individual investments in a table with opening/closing value, income and market gain, and rate of return for the investment.
The Closing Value of individual investment types is further reflected in a pie chart and the Income & Market Gain are reflected in a bar.
Table view:

How is Return calculated?
Investment return is calculated over the selected period. The percentage return is determined as any unrealised and realised gains plus any investment-specific income, divided by the opening value.
Investment Strategy Comparison
---
View a snapshot of your SMSF's investment portfolio compared with the investment strategy.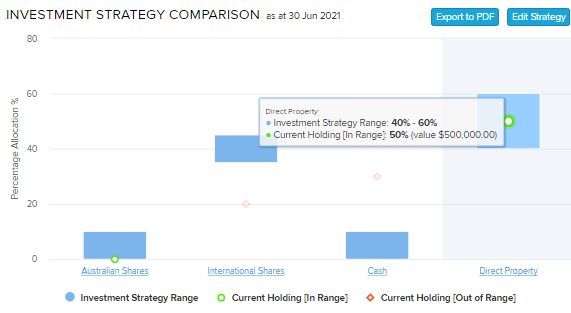 The chart will indicate if current holdings are aligned with the investment strategy, using different colors, where Green means within range and Red means out of range. Hover the cursor to the individual bar to reveal detailed information.
Users can download this report as a PDF by selecting

or update the investment strategy by selecting

.
A detailed breakdown of the Investment strategy comparison is further displayed in the table below. Where an Investment has a nil balance, it will Not display.
Users can use the filter to select particular investment types.