From 1 July 2018 fund members will be able to apply to release voluntary contributions, along with associated earnings, to help purchase a first home.
How to process in Simple Fund 360
The first Home Super Saver Scheme will be recorded using the 46000/MEMBERCODE. This will allow you to easily record all the components of the Rollover payment.
| | |
| --- | --- |
| From the Main Toolbar, go to Accounting. | |
| Select the Transaction list | |
Select New Transaction. From the drop-down list, select the Bank Statement.
Input the date of the transaction and a reference number
Under the Account heading, select the bank account from the Select an account box. Click on the next account box. Begin typing and search for
account 46000/MEMBERCODE.
Input the Rollover payment amount. Simple Fund 360 will post a corresponding entry to the bank account fields on the screen.
Select the More Details Panel and input the Rollover payment details
Type of Payment
Select - First Home Super Saver Scheme Withdrawal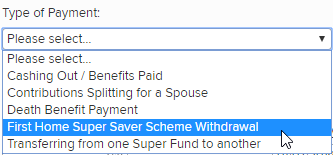 The option will only be available from 01 July 2018 onwards
Member

Select the correct MEMBERCODE.
Display in Operating Statement/Profit or Loss Statement
Select Yes or No as to whether the payment amount will appear in the Operating Statement.
Service Period Start Date

The Service Period Start Date will display which is picked up from The Member List.
Date of Payment

Input the Date of Payment.
Transfer Balance Cap
When the selected member account is in Pension phase and the Payment Type = First Home Super Saver Withdrawal. The following TBC details will display.
Field
Description
Event

Select the relevant event type will be selected:

CC1 - Commissioners Commutation Authority amount commuted in full
Refer to the Event Types for Transfer Balance Account Reporting help for more details on the events.
Rollover Components
Input the rollover components.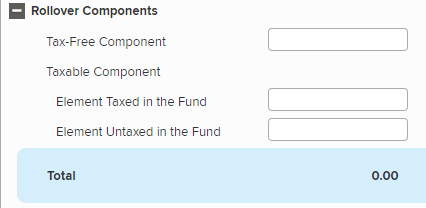 Preservation Amounts
Input the preservation amounts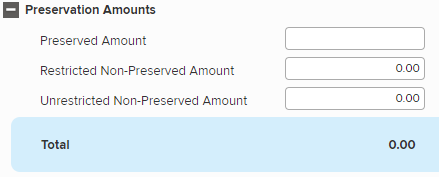 Select Post and Prepare Documents Alternatively, select Post to add the transaction to the Transaction List