Overview
---
What is a recurring Job?
A recurring Job can be set to reoccur after a determined time frame. These Jobs may reoccur by week, month, quarter, calendar year or financial year. Workflow allows users to create recurring Jobs, therefore eliminating the need to re-create the Job manually once it has been completed.
How to Create a Recurring Job?
1. Click

from the top of the screen.
2. Either create a job attached to an existing entity or create a Job without an entity.
Creating a job without an entity will only be viewable when the toggle 'Entity View/Global View' is switched to 'Global View'.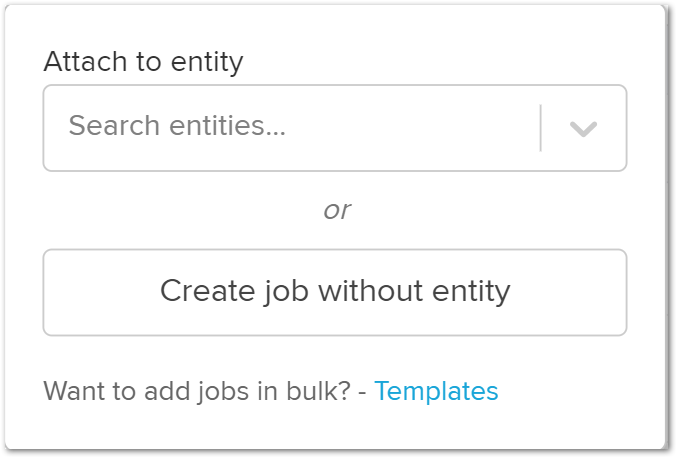 3. Enter a name for the job and then click


4. After clicking the save icon, enter the Tasks that are to be completed on a recurring basis.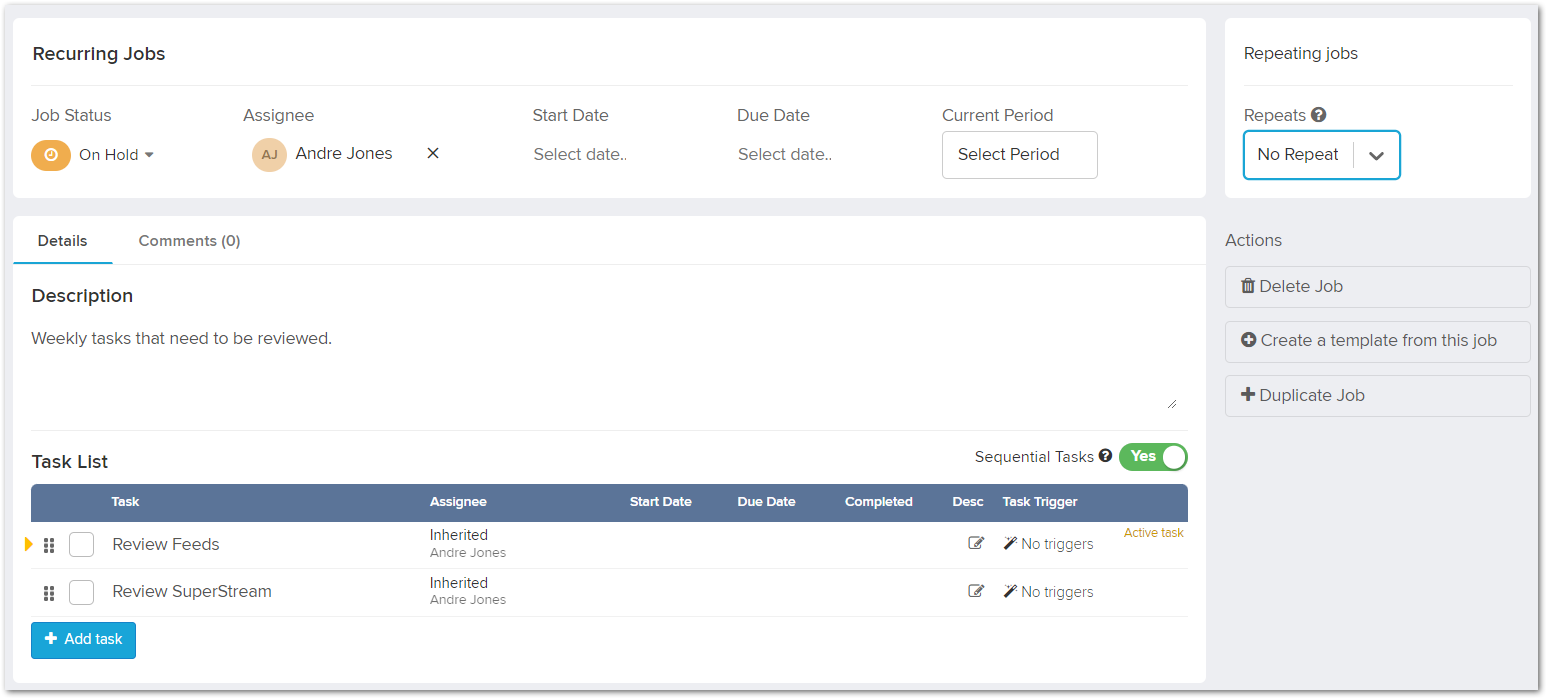 5. Once creating the Tasks that need to be completed, firstly Select the 'Repeats' dropdown and choose how often the Job should repeat. Then enter the Current Period which serves as the reference point for the commencement of the recurring Job.