Overview
---
If a Job or Task has been assigned to a user, the selected Job or Task can be reassigned to another user.
In situations where a user has departed from the company or is on an extended leave, leveraging the Bulk Reassign feature will seamlessly transfer all Jobs and Tasks to a newly designated user.
How to Bulk Reassign
---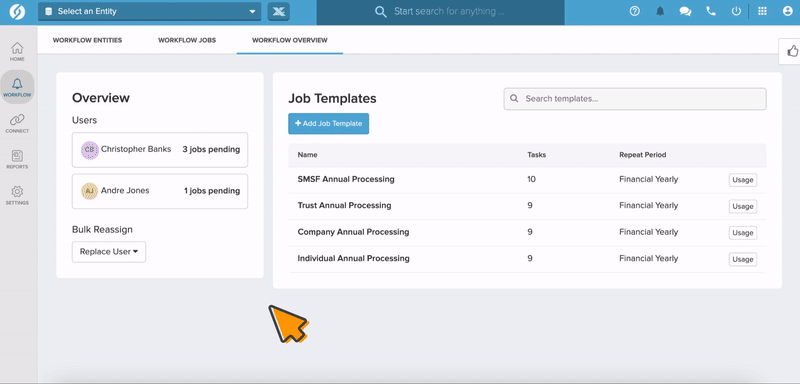 1. Select

2. From the new table which appears after selecting Replace User, input the User that is no longer intended to complete the jobs under Old User.
3. Select the User intended to take up the new jobs under New User.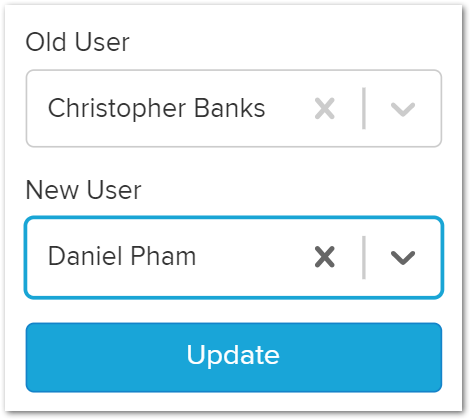 4. Once the Old User and New User has been added click

5. After clicking 'Update' the system will ask you to confirm the change.