Introducing our enhanced Contract Notes Log, a powerful tool that empowers you to manage your entities utilising our Contract Notes service through an intuitive interface.
With our innovative interface, you can easily filter through various brokers associated with an entity, access and download contract note PDFs, reprocess any failed contract note transactions, review contract note transactions, and even delete transactions as needed.
| | |
| --- | --- |
| From the Main Toolbar, select Connect. | |
| Select Feed Management from the list | |
In the Feed Management screen, beside BGL Contract Notes click

The Contract Notes Log will now display.
Filters

Filter your broker and contract note log by date, specific broker, and upload status.
The filter feature enables you to effortlessly sift through your contract notes and pinpoint any transactions that may have encountered upload issues. Additionally, it empowers you to generate a comprehensive list of transactions that have taken place within a designated time frame.
View Attachments

Click to download Contract note pdfs saved in Simple Fund 360 for the broker.
Reprocess Failed Contract Notes

Click to re-process any transactions which have initially failed to process.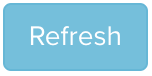 The Refresh allows you to reload the Contract Notes Log without the need to close and reopen the screen. This feature is particularly crucial when utilising the process feature. Once you've re-processed any failed transactions, simply click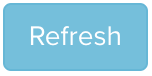 to view their updated status.
View Contract Notes Transactions

Click to view contract note transactions

Ticking transaction(s) in the list allows you the option to delete the transaction.
Deleting the transaction here will remove the transaction from the log and the transaction from the transaction list.