Introduction
ATO Validation Report provides a record that you have authorised BGL as the software provider with ATO and signed the declaration form with the ATO. Through the SBR system, the ATO will first validate every form before it can be accepted.
During the validation process, Simple Fund 360 will run a check on all the relevant mandatory fields. The system will alert users if any fields need to update and highlight them correspondingly.
Instruction
1. How to validate a tax return
| | |
| --- | --- |
| Navigate to Compliance from the main toolbar | |
| Select Tax Compliance | |
| Select Validate from the bottom left of the screen to validate | |
The system will prompt with the SBR Validation page where users can select Validate to complete.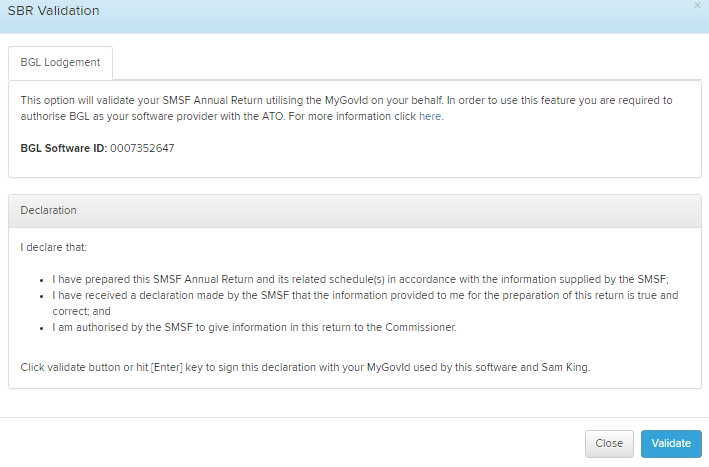 2. How to access a Validation Report
| | |
| --- | --- |
| Navigate to Connect from the main toolbar | |
| Select Lodgement | |
Select View under Report to view any validation reports.

Also check ATO Validation Error Messages.