---
Add Bank details (BSB and Account Number) to the SMSF Annual Return
---
Simple Fund 360 will pre-fill Section A: Question 7 Electronic Funds Transfer with the default bank account details.
To set up the default bank account:
| | |
| --- | --- |
| From the Main Toolbar navigate to Accounting | |
| Select Chart Of Accounts | |
Locate the Bank Account (60400/BankCode) and click to Edit
Select the checkbox Make Default Bank Account and enter the BSB and Account Number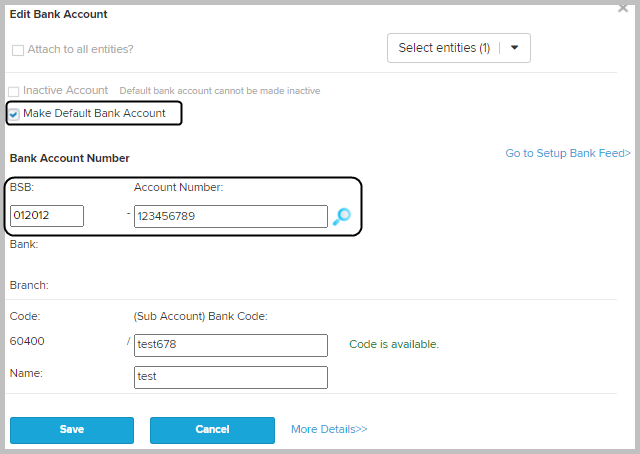 select Save.
For details on adding bank accounts to the chart of accounts, including the BSB and account number, click here.
For information on how to set up the BGL Bank Feed, Click Here.
During the Create Entries process, the details of the fund's default bank account will populate under Section A, Question 7.

You can manually update the bank account by selecting Bank Selection and choosing a different bank account from the drop-down list if required.