---
Overview
---
MyWorkpapers' integration with Simple Fund 360 through the BGL API improves the efficiency and collaboration in auditing Self-Managed Superannuation Funds.
This add-on feature enables a more efficient and comprehensive transfer of information and data from Simple Fund 360 to MyWorkpapers, reducing set up time by dynamically building the audit file. Manual input is significantly reduced, improving audit efficiency and collaboration with the Administrator.
Once a connection has been established between Simple Fund 360 and MyWorkpapers, you will be able to do the following:
Bulk import of your client/fund list into MyWorkpapers. Fund information, member and trustee details will then automatically populate in MyWorkpapers.
Import of the trial balance - This will then dynamically populate financial folders, lead schedules and lead schedule summaries.
Follow the steps below to establish the connection between Simple Fund 360 and MyWorkpapers and import the client/fund list and trial balance for your funds.
1. Client Import
To import clients:
Select the "My Files" drop-down;
Select Clients;
Select the button Import Clients;



Select BGL Simple Fund 360;

Enter your login details;
Select the User Type. (For Year End | SMSFUsers select Administrator and for Audit | SMSF select Auditor);
Import the funds;
Access the Client List;
Funds imported from BGL Simple Fund 360 will show the Simple Fund 360 logo

2. Trial Balance Import
Step 1 - Connect to BGL Simple Fund 360
Ensure you are in the Working Paper Index of the fund

Click on Trial Balance | Import Trial Balance;



Select Connect to BGL Simple Fund 360 as your import source;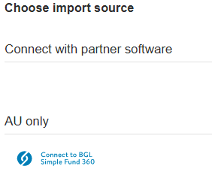 4. Click on Establish connection to BGL Simple Fund 360 (If you have not previously done so):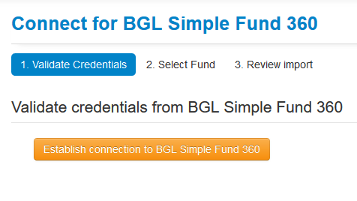 5. Enter your Simple Fund 360 username and password.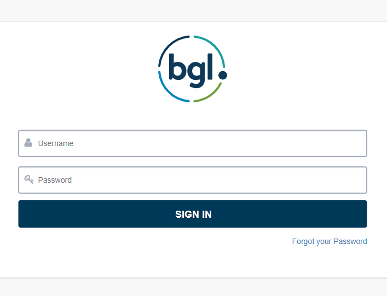 Note: You only need to establish a connection once for each firm

6. If you have previously established a connection, press Select Fund to continue

Step 2 - Import a Fund
On the next menu, from the Select Fund drop-down menu, select the appropriate fund and click Import from this fund.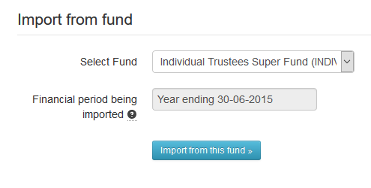 Step 3 - Review Your Import
You have now successfully imported your fund into MyWorkpapers.
All of the folders and lead schedules for the fund have been automatically and dynamically created for you.
Report packs are available to be added to the Working Paper Index (Select Report Pack in the Working Paper Index)