Support Query
---
I have deducted the depreciation from the opening balance and the figure that I have is different from the Written Down Value that is appearing in Simple Fund 360.
Solution
---
A potential cause of this issue is that the investments are Non-Unitised in the Chart of Accounts. In this case we recommend making the investment and transactions Unitised and then the Depreciation Report should reconcile.

1. To change the account to unitised, from within the Chart of Accounts, locate the account and select it by clicking on the row in which it appears



2. Within the initial Edit Investment Account screen, select More Details at the bottom of the screen.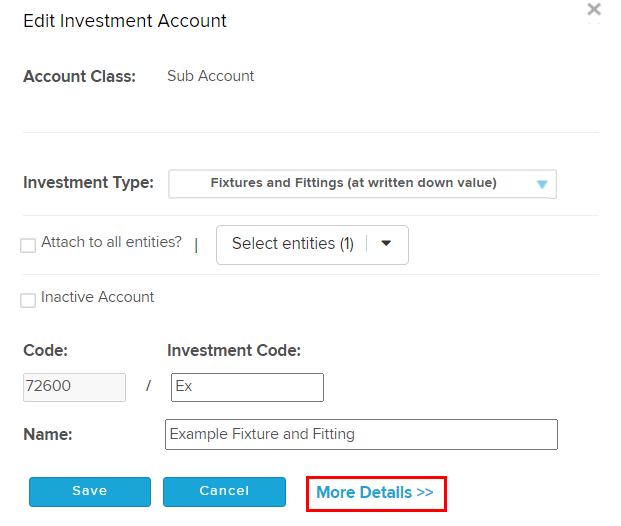 3. Select the drop-down box for System - More Details Label:. Change from Non-unitised to Unitised Investment. Once you have completed this step, be sure to select Save at the bottom of the screen for the change to come into effect.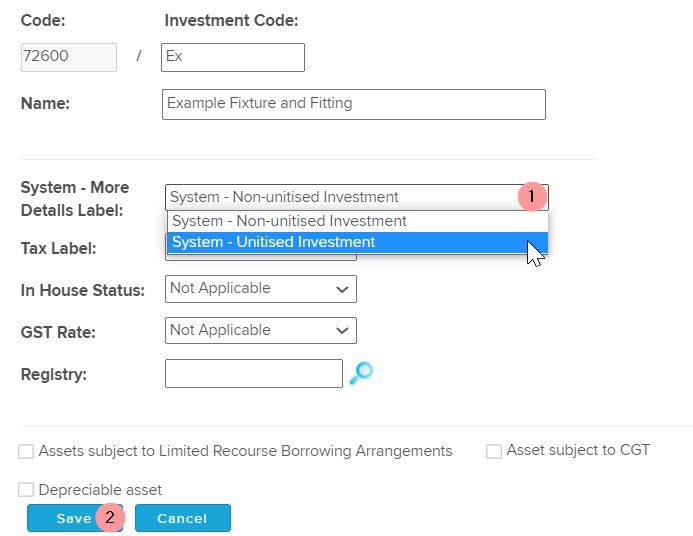 4. Re-run the Depreciation Schedule. The Written Down Value should now be correct. If not, then please log a support ticket. For further information on how to log a support ticket, please see the following article
.