Acis is one of Australia's largest providers of business/ investment structures and restructures.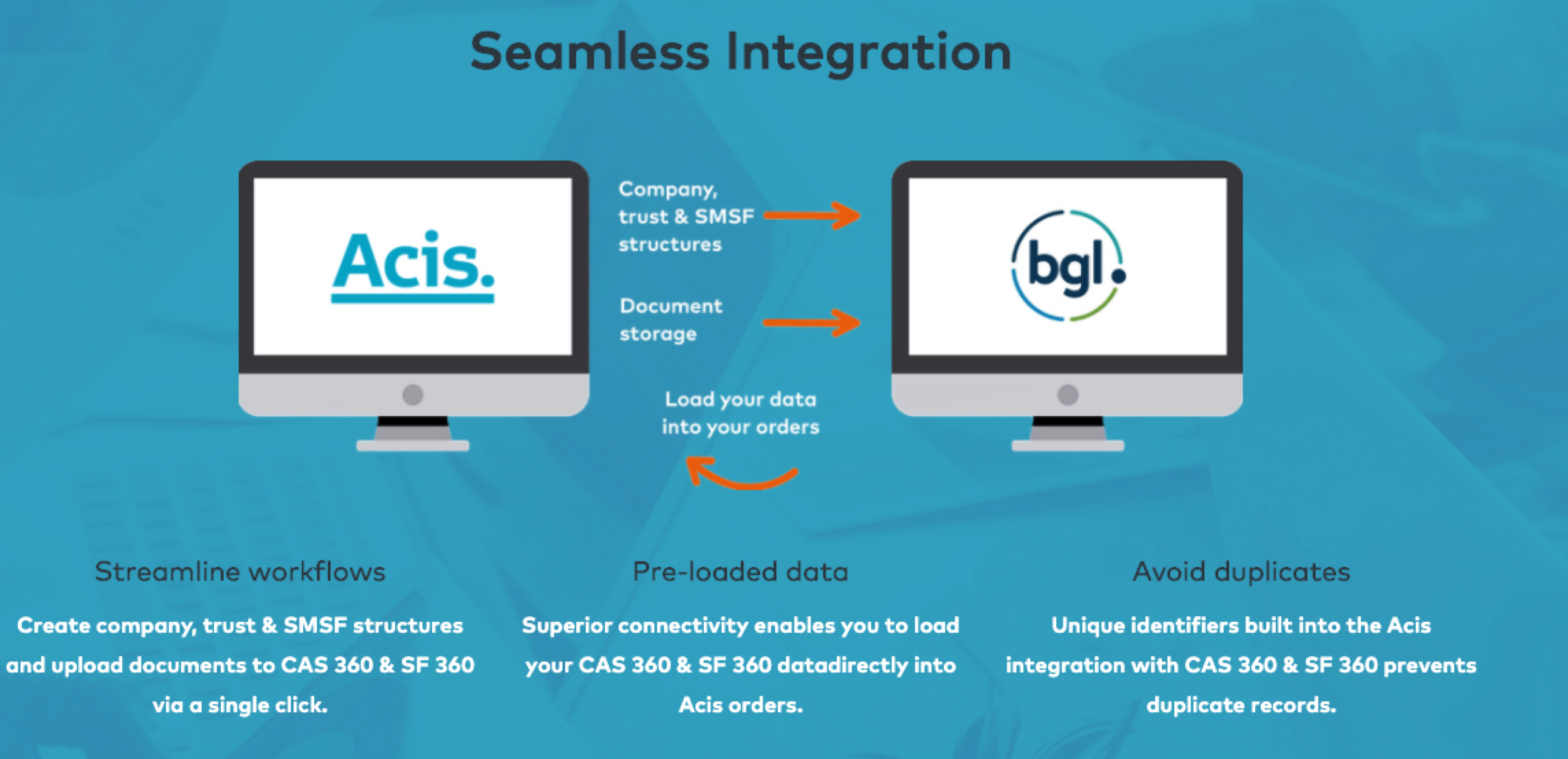 Integration with Simple Fund 360 enables you to load data directly into an Acis online order, as well as create new fund records in SF 360, and upload or download documents within seconds from the Acis portal.
Fund, trustee and member details are sourced from Simple Fund 360 and available to load into any Acis online order.