Navigation
---
| | |
| --- | --- |
| From the Main Toolbar, go to Member. | |
| Select Pension dashboard from the list. | |
Welcome to the Pension Dashboard
---
The Pension Dashboard provides real-time Pension account information, including:
Pension Account Balances
Pension Type and Description
Minimum amounts (and the amount required to meet minimum payment)
Maximum amounts (and the amount required to meet maximum payment)
Gross Drawdowns for the period
Pension Forecasts
This information is accessible from anywhere, anytime, and on any device.
Select a Pension account
---

From the Pension Dashboard, select Pension Accounts and select the pension member from the drop-down list, and the relevant financial year.
Real-Time Pension Information
---
Once you have selected a Pension account, the dashboard will populate with the account's information.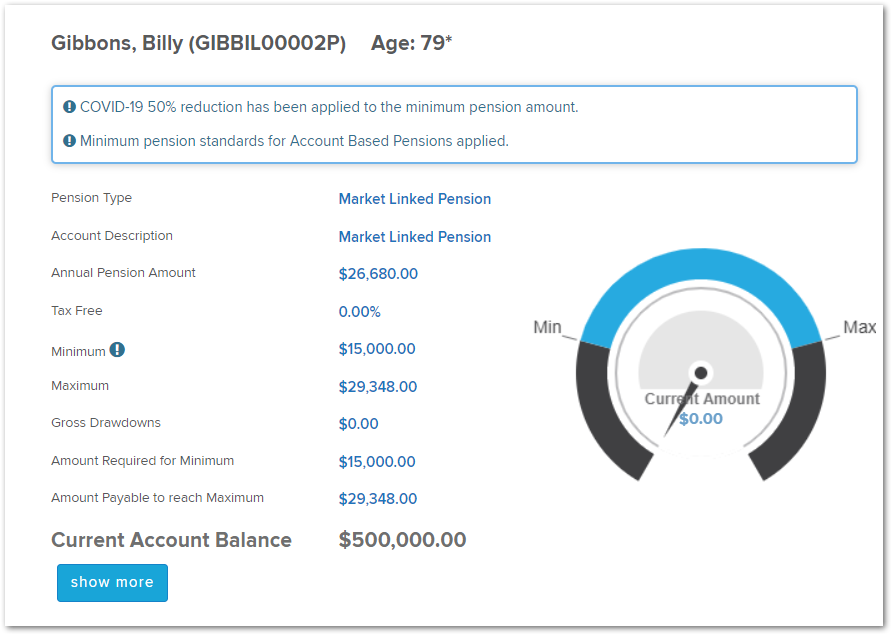 Maximum/Minimum payment checking
Simple Fund 360 will perform checks on pension accounts to determine if the maximum pension payment amount has been exceeded (for TRIS) or if the minimum pension payment amount has been reached in the fund's financial year.
Select Show More to view a Pension Forecast based on the Pension Withdrawal Amount input.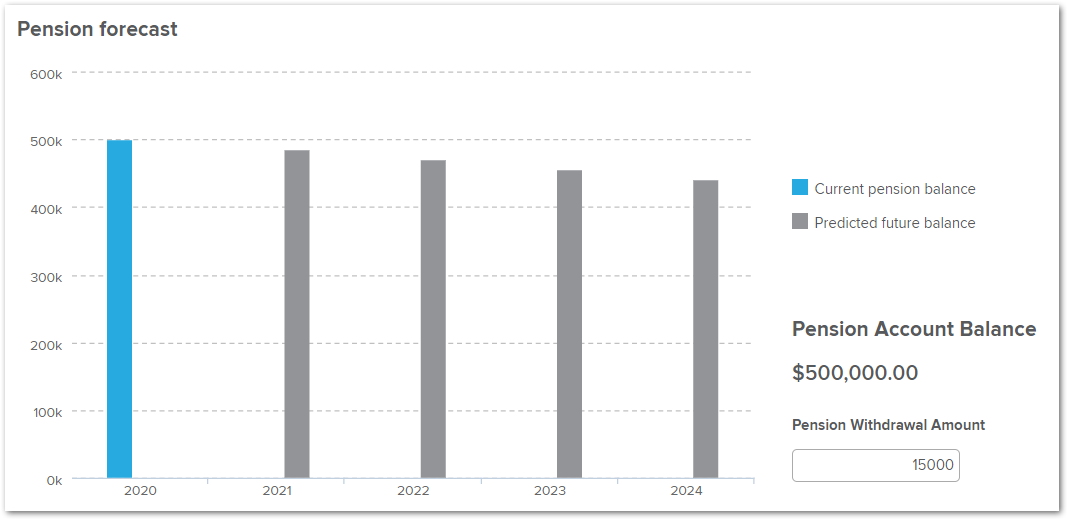 Pension Payments Across All Funds
---
You can check which member has not taken the required minimum pension payment or has exceeded the maximum amount across all your funds through Analytical Insights.
Refer to Analytical Insights for more information.
Related Pages
---