Queries
---
What to do when features/icons from the left-side toolbar are missing?
Solution
---
This may happen when your subscription expires, where Simple Fund 360 will display only limited icons on the left-side main toolbar.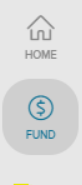 To renew your subscription, users can contact BGL at info@bglcorp.com.au or on 1300 654 401. Alternatively, contact your BGL account manager.