Query
Using the Depreciation Schedule Is there a way I can process an asset write off?
Solution
The depreciation method, Prime Cost, calculates depreciation based on an asset's opening cost base. Due to this, the Opening Written Down Value (OWDV) of the asset can be lower than the calculated depreciation. If the calculated depreciation is then posted, the asset will go into a negative balance.

In this situation it is recommended to use the Write Off feature. This will change the calculated depreciation amount to match with the Opening Written Down Value (OWDV) when it is posted.
| | |
| --- | --- |
| From the Main Toolbar, select Compliance. | |
| Select Period Compliance | |
In the Period Compliance screen, click

Besides the asset, in the Action Column select the write off Icon.

Input a date and click Write Off.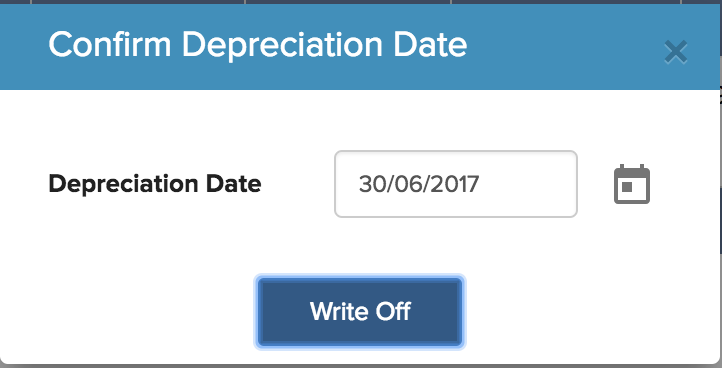 The following popup message will display. If you wish to immediately dispose of the asset, click Yes: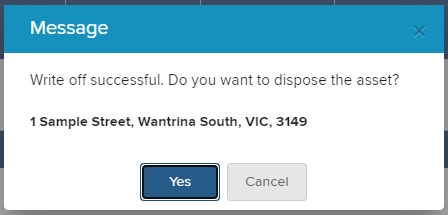 Note: This feature only automatically posts a disposal journal if this option is selected when writing off an asset. If not selected, users will need to manually post a disposal journal from the Transaction List if the fund is going to dispose of the Asset.