Support Query
---
How do I edit a name/code of an account?
Solution
---
Account names and codes are entered when the account is created. Account names and codes can be manually changed through Chart of Accounts.
To resolve this in Simple Fund 360.
Select the account from Chart of Accounts.
Update the Account to the desired name and or code
Press save to update the changes.
Example
---
The Bank Account was created with the incorrect name of the bank account and code.
1. Navigate to Chart of Accounts
| | |
| --- | --- |
| From the Main Toolbar, go to Accounting. | |
| Select Chart of Accounts from the list. | |
2. Search for 60400 (Bank Accounts) in the top right in the search bar of the Chart of Accounts screen.

3. Press the down button to show all of the Sub Accounts for Bank Accounts.

4. Select the Bank Account requiring to be edited. You can edit the account's code and name in the bottom two tables.
Once changes have been made select "Save", to update the changes across the fund.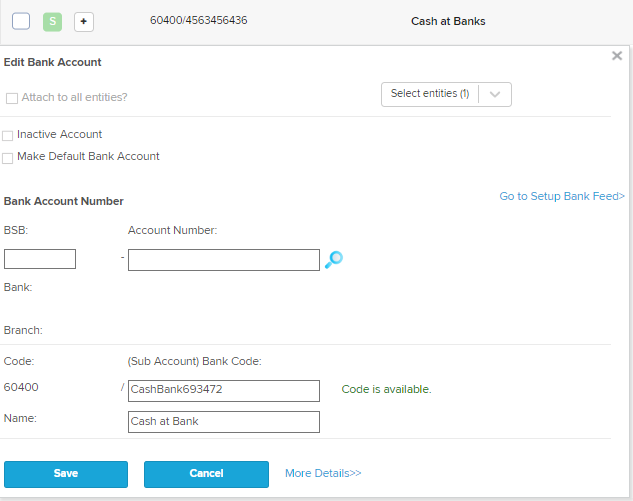 Editing account names and codes from a migrated fund.
Please note that if a fund was migrated from Simple Fund Desktop to Simple Fund 360, all account names in Simple Fund Desktop will be kept the same in Simple Fund 360. This will supersede all rules of Simple Fund 360,