Overview
---
The following article outlines how to create transactions related to contributions using SuperStream Data.
In the case that automatic Data Feeds are active, Superstream data and cash transactions will automatically match.The data and transactions entered must meet the following conditions to automatically match the transaction:
The total dollar amount is identical.

The Superstream data and cash transactions dates are on the same day or the Bank transaction is a day after the contribution transaction.
Instructions
---
| | |
| --- | --- |
| From the Main Toolbar, go to Accounting. | |
| Select Transaction list | |
1. Select New Transaction and from the drop-down list, select Bank Statement.
2. Under the Account heading, select the bank account from the Input Bank Account box. Next, begin typing and select 24200/MEMBERCODE from the Input Account box.



3. For funds that have been registered with the BGL SF360 ESA, the Contribution Details panel will come up with the SuperStream Data and when the data was last updated.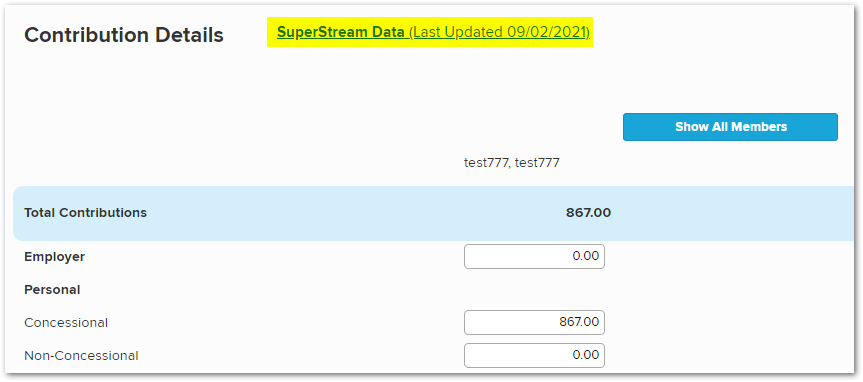 4. Select the SuperStream Data link for a list of the contribution transactions.

5. In the New Transaction screen, input the Date of the transaction.
6. Under the Credit column, input the contribution amount received. If the date and amount match the data from the SuperStream Contribution Data, Simple Fund 360 will automatically fill in the Description and Contribution Details and will post a corresponding entry to the bank account fields on-screen.

7. Select Post